Topo Map of Hike
Noonmark mountain is a small peak height-wise by Adirondack standards, but it more than makes up for it with a nice north ridge trail that has a great variety: pleasant forest hiking, great lookouts, and a bit of scrambling near the summit. The summit itself has wonderful 360 degree views in all directions, but is especially nice looking west, where a precipitous cliff gives you a front-stage view of the Great Range and most of the other highest peaks in the Adirondacks.

The map (whithout a superimposed track) shows the terrain in the vicinity of the hike. The start point is at a hiker parking lot near St. Hubert, south of Keene Valley. The route we took runs up the north ridge of Noonmark, over the top, then heads down the other side and past Round pond to a trailhead on Route 73. At the end of this image gallery is another topo map with a GPS tracklog of our hike superimposed over it.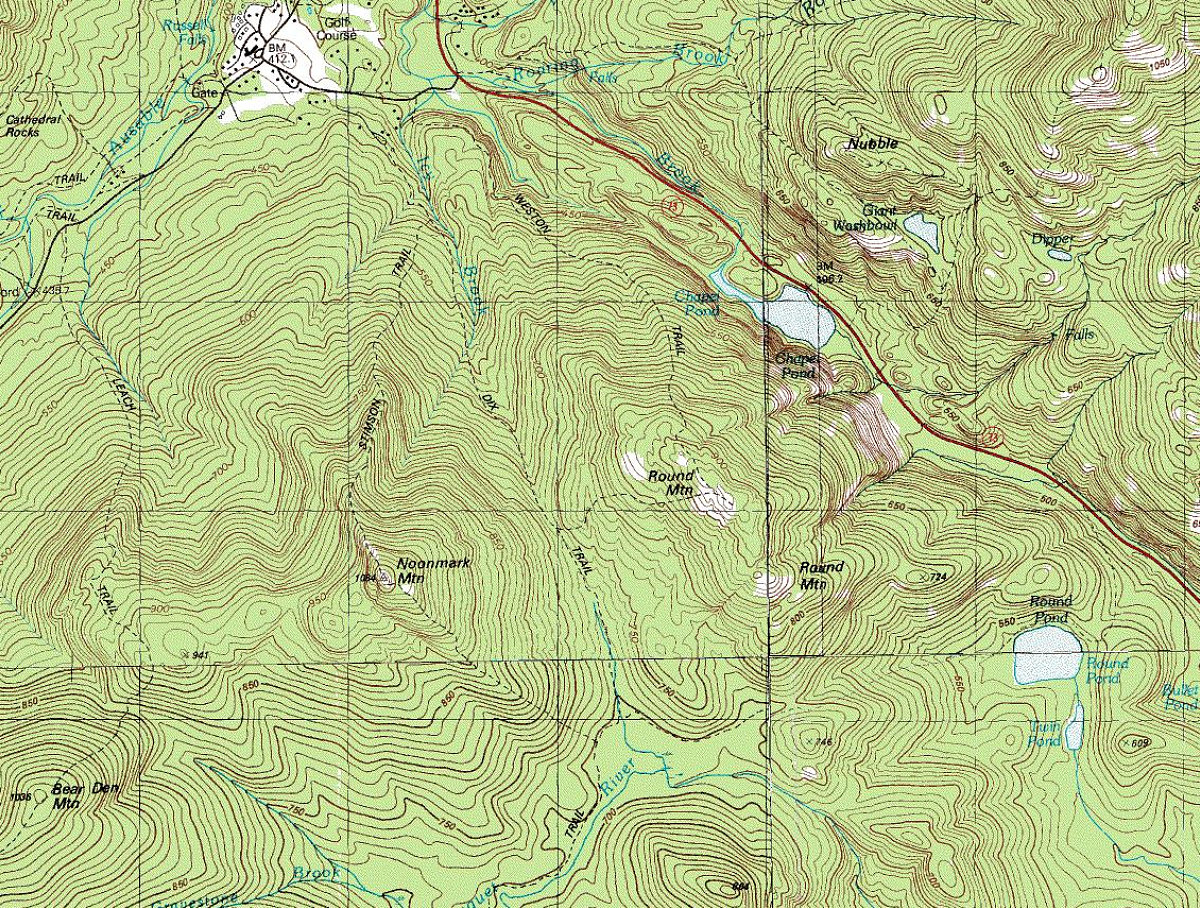 This image is from the presentation "
Noonmark Traverse
".
Go to presentation where this image occurs
.
Go to location in presentation where this image occurs
.