Winter Trailhead
A shot of the farthest up you can park in the winter on the way to the Nun-da-ga-o ridge trailhead. It's only an extra 500 m (yards) or so from here up the road to the summer trailhead.



It was March 17 - Saint Patrick's Day. It was quite a cold day for this late in March, with an ambient temperature of below -10C. The weather was mostly cloudy, but the sun would occasionally come out and give a brief bit of cheer. The forecast was for continued clearing throughout the day, so if we didn't hike too fast, perhaps we would get a clear summit.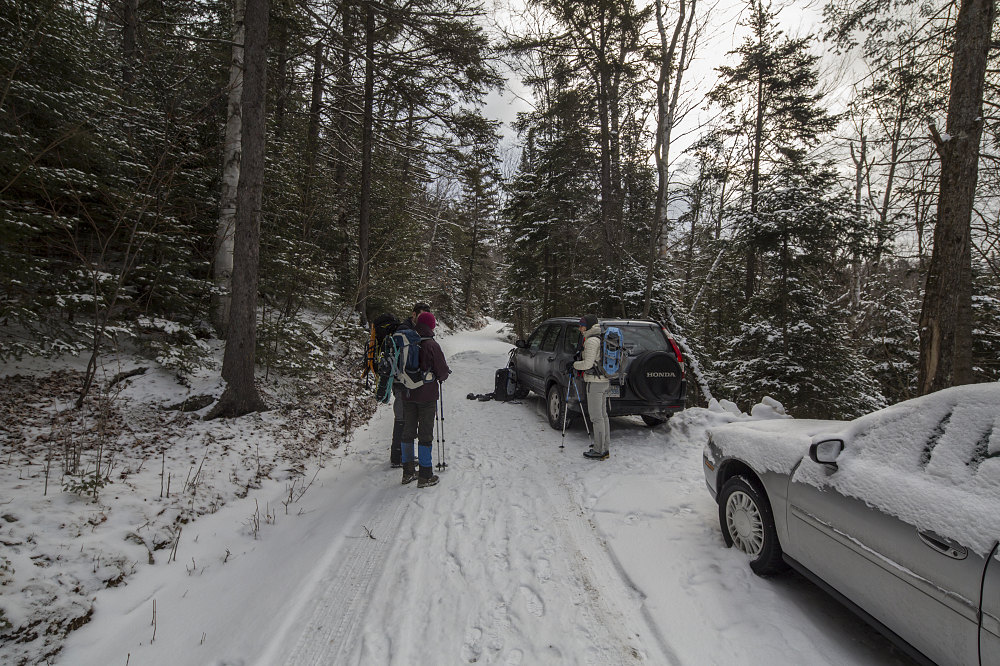 This image is from the presentation "
A Saint Patty's Hurricane - Hurricane Mtn via North Approach
".
Go to presentation where this image occurs
.
Go to location in presentation where this image occurs
.