April 6, 2014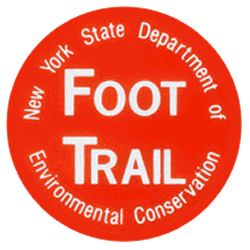 Crampy Calves, Concrete Conditions: A Toilsome Climb of Mt Colden's Trap Dike
Cold conditions, concrete-hard snow, cramping calves, constantly steep, and one careless mistake. But also: clear skies, crisp mountain air, cool views, and - finally - a consummated objective. That's but a brief summary of our day climbing the Trap Dike on Mount Colden... [Read...]
April 1, 2014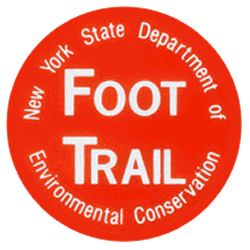 Fresh Perspectives on Gothics, Armstrong, and Upper Wolfjaw
A beautiful and warm mid-week day in the Adirondacks is both a blessing and a curse, as we climb along a scenic and still-wintry slice of the Great Range. Landslide scars from 2011's Hurricane Irene provide new perspectives on old peaks... [Read...]
March 30, 2014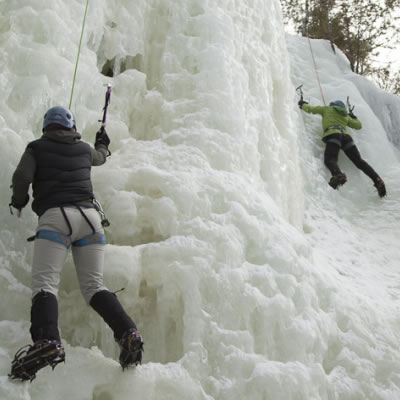 Calabogie Ice Climbing
A straightforward and pleasantly warm day doing a bit of ice climbing along a cliff line near Calabogie, Ontario. [More...]
March 23, 2014
Final Ski of the Year - Gatineau Park Cross-Country Skiing, trails 15 and 5.
A quick set of pictures documenting my final Gatineau Park ski for the 2013-2014 winter season, on a beautiful clear and cold day at the end of March. [Read...]
March 8, 2014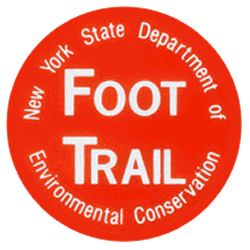 Seymour Mountain and Harold's Long Walk to W46-dom
We join Harold for a very important day climbing Seymour Mountain - a day I call "Harold's Long Walk to winter 46-dom".. [Read...]
February 17, 2014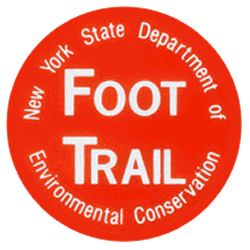 Winter Pitchoff Ridge Traverse
A very chilly but very clear and beautiful snowshoe hike along a bumpy ridgecrest in the Adirondacks - Pitchoff Ridge. [Read...]
February 14, 2014
Ice Sculptures at Confederation Park - Winterlude 2014 - Ottawa
A set of pictures from a Friday night excursion to see the ice sculpture exhibits at Winterlude 2014, Ottawa, Canada. [Read...]
February 8, 2014


Birthday Celebration on ice at Montagne D'Argent
Caroline reverses things up and organizes her own Birthday Party: an outing of ice climbing at Quebec's Montagne D'Argent climbing park. [Read...]
December 26, 2013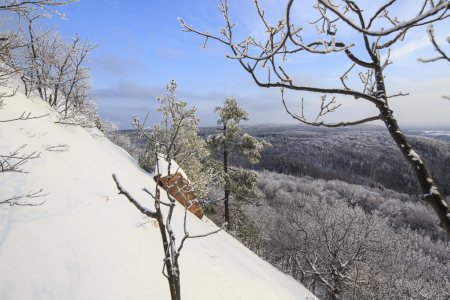 King Mountain Snowshoe
The Hyndmans invite us on a beautiful Holiday season snowshoe hike up and over the little local peak of King Mountain, in Gatineau Park.. [More...]
December 15, 2013
m.alavigne.net, version 2
Announcing the release of version 2 of the mobile version of my page, offering much improved behavior on mobile devices. Please let me know if you discover anything not working properly.

A feedback function is not currently offered on the mobile site. If you have feedback, please use my desktop site (alavigne.net, rather than m.alavigne.net) to contact me.

You can 'manually' go to the mobile site (it works fine on desktop browsers, too) here: m.alavigne.net.
November 16, 2013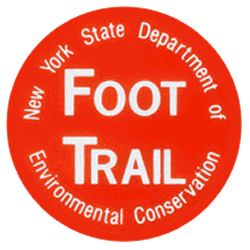 Yard and Big Slide Mountains
Jenn wanted a new Adirondack experience. So, she chose a 4000-footer she had not yet climbed. Yet, already a 46R she is. How is this apparent paradox possible, you ask? [Read...]
Sep 27 - Oct 7, 2013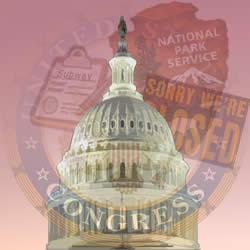 Permits and Politics
The 2013 installment of our U.S. desert southwest adventuring. This time with the added spice of having to avoid park closures! Nevertheless, an excellent mix of scenic adventures - some encountered deep within the earth, and some on the edges of airy precipices. [More...]
September 1, 2013
Up Close and Personal on Gatineau Park's Wolf Trail
Through the macro lens: A quick up close and personal look at Gatineau Park's Wolf Trail. [Read...]
August 17, 2013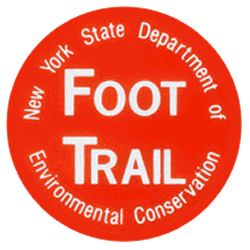 The Shepherd's Tooth
A summer bushwhack up and over the Shepherd's Tooth - the rarely-visited open bump on the southern slopes of the Adirondack's Iroquois Peak. [Read...]
July 25, 2013
Parc de la Haute Gaspésie - Tour du Mont Albert and Mt Olivine
A solo outing to Quebec's Parc de la Gaspesie, where I hiked the "Tour du Mont Albert" - a loop route which crosses over the mysterious orange barrens of Mont Albert's large summit plateau. [Read...]
July 22, 2013
The highpoint of the Maritimes - Mount Carleton
A perfect-weather climb of the highest peak in the Canadian province of New Brunswick - Mount Carleton. [Read...]
July 18, 2013
Two new Lake Garda-area Via Ferrata Routes
Two new entries to my Via Ferrata Page, for the Via Ferrata Fausto Susatti and the Via Ferrata delle Taccole
June 14 - July 1, 2013


European Hopscotch
Miriam and Asmir invite us on a hopscotching adventure across Europe. From the snowy mountains of Switzerland to the minarets of Istanbul to an Italian boot factory, we packed quite a bit of diversity into seventeen days. [More...]
May 10-12, 2013
Achray to Squirrel Rapids Canoe - Barron Canyon - Algonquin Provincial Park
My first real multi-day canoe trip, across several lakes and down through the scenic Barron Canyon in eastern Algonquin Park, Ontario [More...]
May 5, 2013
Climb of the Great Gully Route, King Ravine (+ Mt Adams)
A climb of Mount Adams on a warm and beautiful spring day, via the winter Great Gulley Mountaineering route in King Ravine. A very nice combination of snow and warm weather [More...]
March 31, 2013
Mt Moosilauke via the Beaver Brook Trail
The best possible winter conditions you could imagine greet us on a climb of Mount Moosilauke, on the final day of our 3-peak Easter Weekend outing in the White and Adirondack Mountains of the northeast. [More...]
March 30, 2013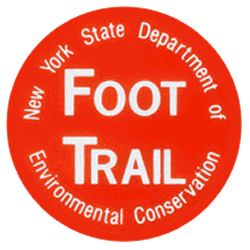 Surprising Snow Mountain
Our first visit to Snow Mountain - the little Adirondack peak with a very big view... [More...]
March 30, 2013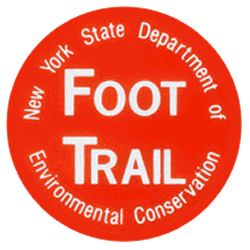 A Snowy, Springy Catamount
Another cold and bright spring day in the Adirondacks sees us climbing Catamount Mountain - the first mountain of a 3-peak Easter Weekend outing in the Adirondacks and White Mountains. [More...]
March 29, 2013
Ice Climbing at Heffalump
A fine and easy spring ice climbing day with Roland and Sara at Heffalump, a local Gatineau Park crag with decent icefall by the end of winter. [More...]
March 17, 2013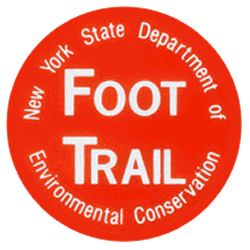 A Saint Patty's Hurricane - Hurricane Mtn via North Approach
A cold Saint Patrick's day climb of Hurricane Mountain via the rarely-used northern access trail. [More...]
March 3, 2013


Video clips from an aMAZEing Trip to Color Country
A revamp of the small and poorly encoded video clips from our 2007 trip to southern Utah. Video size and quality are now much better. The clips are scattered about the trip report in the appropriate places, but can be seen listed all together on the report's video clip index page.
February 25, 2013
Mt Jackson via the Webster Cliff Trail
What was supposed to be a light warmup hike in the White Mountains turns into the main event, as we experience a wintertime ascent through fresh snow to Mount Jackson, via the Webster Cliff Trail. [More...]
February 21, 2013


Video clips from Elemental Iceland
A release of several video clips from our great 2012 trip to Iceland. The clips are scattered about the trip report in the appropriate places, but can be seen listed all together on the report's video clip index page. Below is a three-and-a-half minute montage to get you started (and don't forget to turn on audio!):
(Don't forget that you can click on the full-screen icon on the lower right of the video to view it in a large format).

Proceed to the Elemental Iceland Trip Report.
February 9, 2013
Pilot for a Day
A birthday gift from Jenn sees me taking the control column during a short flight over the Ottawa Valley.... [More...]
January 26, 2013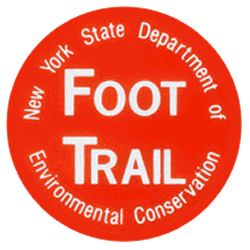 Mount Marshall
A cold (but beautiful) winter day climbing Mount Marshall via the very nice Herbert Brook ascent route. [More...]
January 5, 2013


King Mountain Snowshoe
A beautiful sunny winter day marks our first hike of 2013: A return to a local quickie-but-goodie - King Mountain. We did it on snowshoes of course, and we did it from below (rather than from the summer trail on top). [More...]
October 11, 2012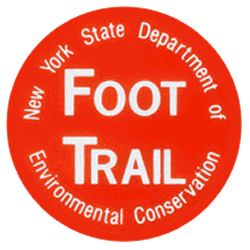 Noonmark Mountain Team Hike
A late-fall team-hike up of one of the Adirondack's premiere short-n-easy peaks: the most-excellent Noonmark Mountain. [More...]
September 22 - October 2, 2012


Questione di Famiglia
A mostly family-oriented voyage to my Mom's home town of Avellino, Italy. Lots of pictures of aunts and babies in here... but for those of you so interested, we did get a chance to see, visit and hike a few beautiful nearby spots. [More...]
September 8, 2012
The Griffith Uplands Trail
I join the Ottawa time-out hiking group for an easy hike to a brand-new south-central Ontario trail: The Griffith Uplands Loop, 50km west of Renfrew. Very modest elevation gain, really not much more than hills, but a very quiet, gentle, and scenic route. [More...]
September 1, 2012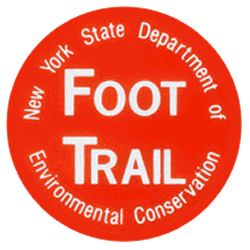 Whiteface-Esther Traverse
I join up with one of Julie's hikes - this time, a north-south traverse of Esther and Whiteface Mountains. And, if you like dog pictures, there's a lot of those in this report. [More...]
August 12, 2012


Hoffman Mountain
Join us on a fabulous quest, where Schroon Lake hikers Larry and Andrew toil to reach the culturally significant and rarely climbed summit of Hoffman Mountain, in the Southern Adirondacks. [More...]
July 5 - July 14, 2012


Elemental Iceland
A trip to the raw, hardbitten land of fire and ice, vikings and sagas. A trip to the land of tens of trees, hundreds of hot springs, thousands of waterfalls, and millions of sea-birds. A trip to the nation of Iceland! [More...]
July 1, 2012


Canada Day
Canada Day 2012, spent with friends Asmir and Miriam. A bit of paddling in one of Gatineau Park's pristine lakes, the ever-traditional Canadian backyard barbeque, and the flash and fireworks of the celebrations on Parliament hill. s. [More...]
June 16, 2012


Wright Peak
A super-straightfoward quick morning hike up Wright Peak - one of the Adirondacks premiere summits. [More...]
May 19-20, 2012


Pinnacle Ridge and Blake Peak (aka 'Where in the Heck is Ewart Tempest?')
A plan to climb beautiful Mt Haystack in the Adirondack Mountains turns into a search for our friend Ewart, and very large amount of walking! [More...]
March 17-18, 2012


An Adirondack Cabin Weekend
We are invited down for a pleasant weekend-in-a-cabin-in-the-Adirondacks. A bit of hiking, a bit of climbing, a bit of shopping, and a bit of bobsledding. [More...]
February 17 - March 3, 2012


A Hawaiian Kaleidoscope
A hop-scotching visit to the four main Hawaiian islands. Plenty of tropical landscapes, as you might imagine, but also plenty of interesting personalities, foods, flora, and fauna. And rainbows. Lots of rainbows. And yes, we did manage to find freezing temperatures and snow. [More...]
February 4, 2012


Winter Climb of Mt Marcy
A straightforward, scenic and speedy "ski-n-shoe" ascent of Mount Marcy. [More...]
January 22, 2012


Whiteface-Esther Loop
A mostly-fine day doing a rarely-done loop hike of Whiteface and Esther. Part of our sporadic ongoing "Helping Harold" series.... helping him achieve his winter 46R goals, that is. [More...]
November 22, 2011
Visiting the Flying Eye Hospital
Jody and I take time out over lunch to visit a unique and helpful tool in the fight against blindness - the Orbis International DC-10 Flying Eye Hospital [More...]
November 6, 2011
Roland and the Wolf Trail
Superfriend Roland joins us for a most pleasant and sunny November walk in the hills of Gatineau Park. [More...]
October 9, 2011
Number 115 : North Brother (and Fort) Mtns
Seventeen years after starting out, I finally complete my Northeast 111 on the top of North Brother Mountain in Maine. Also, we visit nearby Fort Mountain and it's very interesting 1944 airplane crash site. [More...]
September 22 - October 2, 2011


Southwest "Burnup" Trip
A rare second trip to the desert southwest in the same year - courtesy of use-it-or-lose-it vacation rules. Highlights include a second attempt on the longest slot canyon in the world -- Buckskin Gulch, some mountain biking, and bit of the High Sierra. [More...]
July 16, 2011
Number 114 : Mount Abraham
A beautiful summer day is the perfect way to summit my second-last NE 111er peak: Mount Abraham in Maine: [More...]
June 17-July 2, 2011


Overland to the Rock
My first ever trip to the Island of Newfoundland. We did it by a (so far) still fairly unique way of getting there - overland, via the Trans-Labrador highway... [More...]
July 21, 2011
[Mostly] Escalante 2011 Videos
After a very successful 'Utah 2011 video premiere' at a great BBQ at Pu's, the videos associated with the April 28-to-May 8 Utah 2011 trip are now available online. You can find them sprinkled about the narrative in the appropriate places, or you can find them on a dedicated video index page here...
June 4, 2011


Noonmark-Round Loop
Noonmark once again gets trotted out as an intro destination for a new Adirondack hiker: Denis! (and seeing as we're up there, might as well tack on the nice little gem of Round Mountain... no?) [More...]
May 22, 2011


Wright Peak and Wright's Nubble
A quick outing to a well-climbed peak, but with a few new twists for us that make it interesting... [More...]
April 28-May 8, 2011


[Mostly] Escalante 2011
An intensive return to the Escalante region of the Grand Staircase-Escalante National Monument (with a bit of other stuff on either side). Jenn's dad joins us, we re-visit the wonders of Coyote Gulch, and visit a few new special places... [More...]
March 9, 2011
Nut-less on Franconia Ridge
Chris and I take a mid-week vacation day to sample the winter delights of Franconia Ridge in New Hampshire. And what's with the nut reference? Well, read [More...]
February 20, 2011


Jay Peak in the Winter
Another hike, at long last. A beautiful day on Jay Peak and it's great ridge... [More...]